Posted on November 7, 2018
Jumpstart Your Job Search Episode 3:
Keeping Motivated : A Jobseeker's Personal Story with Will Schirmer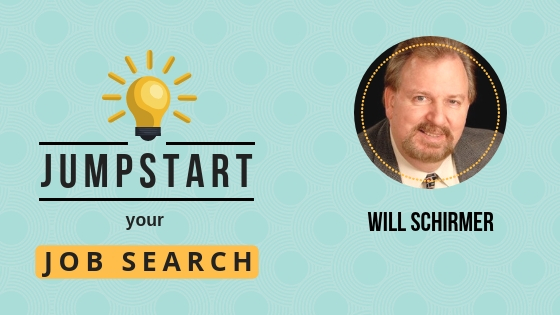 About this Episode:
Job seeker Will Schirmer shares his personal story about his job search, and what ultimately worked – and didn't - for him.
Also, we revisit ATS 'knockout' questions and what to do if your answer will disqualify you from the application process. Plus, Lalena shares ideas for contacting a hiring manager through LinkedIn.
About Our Guest:
Will Schirmer is an accomplished and proficient account manager, trainer, educator, advocate, writer, solution provider, relationship builder, author, and public speaker.
Links:
Will's LinkedIn Profile: https://www.linkedin.com/in/willschirmer/
Philadelphia Area Great Careers Group: https://www.greatcareersphl.org/