About Me
How you present yourself online matters.
More and more, a potential connection's first impression of you is formed before you ever meet in person: they're checking out your digital profile.

We help you represent your best self online. Whether you're seeking thought leadership or employment, we'll help you to craft an authentic online profile that gets you noticed and brings out your best!
About Lalena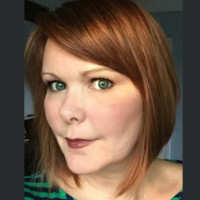 "I'm a marketer at heart. I just love the idea of bringing out the best in something (or someone), deciding what's most important, what people most want to know, then effectively communicating that to a target audience."
Marketing is about getting your client noticed, and helping them to present their authentic selves to the world. It's what I love to do.
Although helping businesses tell their story online - to improve their bottom line - is a great way to make a living, I came to the realization that I was happiest when helping a client achieve their personal goals. And what personal goal could be more important than finding career success or employment?
"You can have all you want in life, if you'll just help enough people get what they want," Zig Ziglar famously said.
When more than one client joked about wishing I could generate the same attention for their professional profiles as effectively as I did for their company's website, I knew there was something there.

At the same time, I was watching friends navigate job searches with little to no success. I saw their frustration with trying to represent themselves authentically online. All the things that are wonderful about you may come across in person, but how do you begin to build your online persona?

Common themes emerged: how long it took to fill out a profile, how hard it is to write about yourself. Approaching people online is not the same as striking up a conversation in person. And how do you control how much people can learn about you online?
I knew I could help! Now I craft profiles that get professionals noticed for all of the right reasons, and I'm having a blast doing it!
Outside of work, I love live music, outdoor entertaining and baking. And I'm famous among friends for my banana oatmeal muffins!