Amplify Your Personal Brand With A Power Profile!
Are you a jobseeker, executive or business owner struggling to amplify your Personal Brand and promote yourself through thought leadership?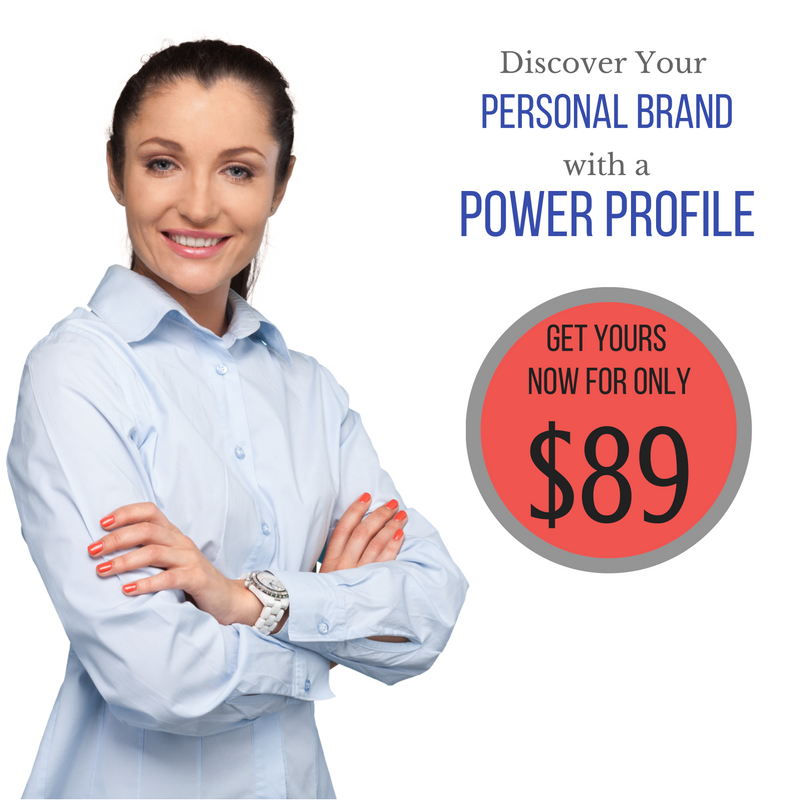 Developing your Personal Brand requires identifying your skills, values, passions, and personality. To succeed in today's job market, you must be able to articulate who you best serve and why.
Through a brief conversation and a simple questionnaire, we will help you uncover your unique strengths and capabilities. You'll receive your personal Power Profile report - a consistent, targeted impression that tells the world who you are and what you represent.
Your Power Profile Will Help You To:
Clarify Your Professional Purpose
Build Credibility & Thought Leadership
Make Better Business Decisions
Generate New Opportunities
Thrive in Your Career
Understand Your Personal Management Style
Cultivate Effective Working Relationships
You Will Receive:
A thorough analysis and clarification of your Personal Brand.
A strategic and tactical roadmap to better your Personal Brand.
Ideas for which types of positions you are best suited.
Suggestions for optimizing social media profiles including LinkedIn, Twitter & Facebook to reinforce your Online Personal Brand.
Wording suggestions for resumes and interviews regarding what makes you valuable and unique - so others can clearly understand what you have to offer.
Here's How It Works:
Click on the button below to schedule your personal interview. After your booking time is confirmed, you will receive the Power Profile Questionnaire. This should take no longer than 20 minutes to complete, and we ask that you return it to us no less than 24 hours before your scheduled appointment.
At the time of our call, we will present to you the results of your questionnaire, plus fine tune any details. Within 3 business days of our call, you will receive your completed Power Profile, including wording suggestions for your resume or professional profile.
Your personal Power Profile report will help make your
wisdom and experience more visible, sharable and memorable online.
$89