Posted on January 12, 2019
4 Mistakes Midlife Job Seekers Make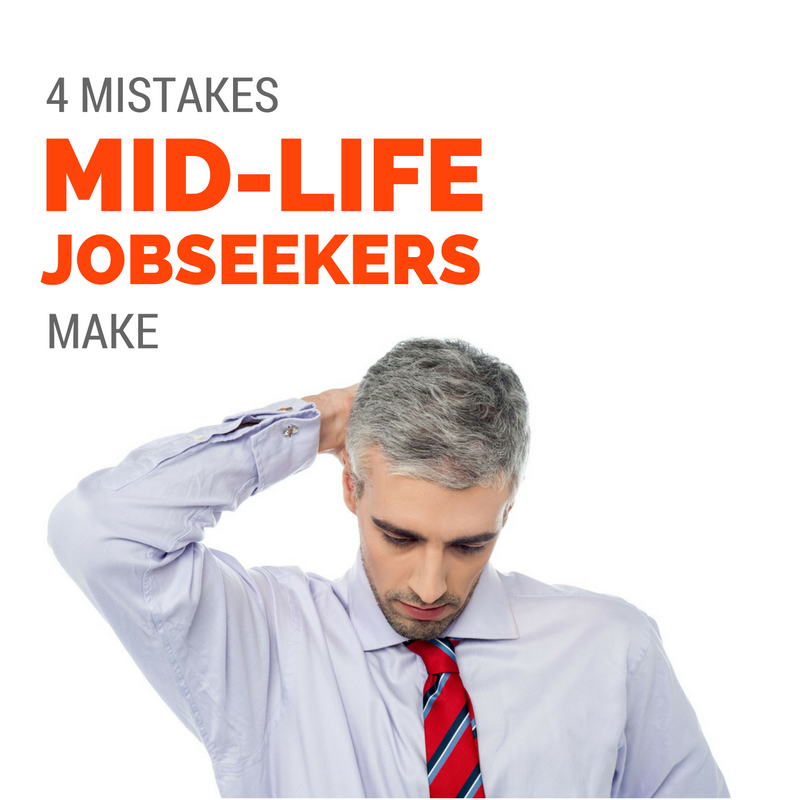 If you haven't looked for a job in a while, you need to know things have changed. A lot. Many of the tried and true tactics for job hunting have changed with the digital age. To get the job today you need all the help you can get. Even with all the right skills, you still need to market them.
Your first step is to review this list to be sure you're not making any of these harmful (but easily preventable) mistakes.
Not Addressing the Age Issue
I'm going to put this one right out in front. Age discrimination is a fact of life in the job market today. You know it, I know it, and although recruiters and hiring managers know it – they probably won't acknowledge it.
There are many telltale signs that you're an older job seeker. That by itself is not a bad thing. You just don't want to be filtered out by the initial resume screening staff and lose the opportunity to demonstrate your talents and skills.
Let's consider a hiring manager's concerns about hiring an older candidate. They might think:
You will not be adaptable.
You will not be manageable.
You will not be good with technology.
You are overqualified and you will leave the job quickly.
The trick is to tackle these specific concerns upfront. Using language in cover letters, resumes and interview answers that show you as adaptable, team oriented and technologically literate often eliminate age discrimination at its roots.
Counter all possibility of ageism by stressing your interest in continued learning, your excitement to work with their team, how you've kept current with technology and the value of your experience. After all, one of the benefits of your experience is that you recognize a fitting opportunity and are not likely to jump from company to company.
Using an Outdated Resume Format
Job candidates often unknowingly show potential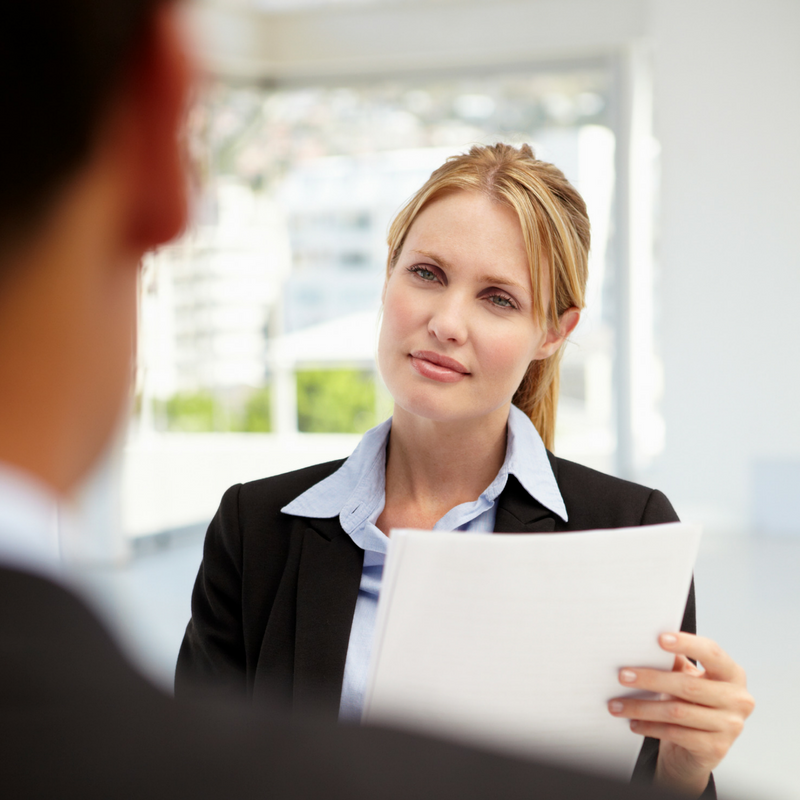 employers that they're older and out of touch by how they format their resumes and their use of outdated language.
Recruiters have been getting resumes for decades from 'out-of-the-box thinkers' and 'team-players.' Overused phrases like 'detail-oriented' or 'excellent communication skills' are not likely to impress anyone either. Neither are lines that begin with 'responsible for' or 'my duties included…' Your resume must tell a story, not just provide a list of job duties and dates.
A common resume giveaway that it's been a while since you've been a job seeker is including 'references available upon request' at the bottom of your resume. Also, don't insert two spaces after a period; it's not needed in the digital age and a sure sign you learned to type on a typewriter. Don't include http://www before a website name or label an internet address; we're all familiar with the web by now so it will just look like your skills haven't been updated since '98.
Did you know that even your email address can make you look outmoded? Don't use revealing numbers like your birth or graduation year in your email address, and avoid an AOL, Hotmail or Yahoo email address on your resume. (I'm looking at you MaryJane68@aol.com) Those services are considered outdated. Instead create a Gmail address with your first and last name. If your name is common, use your middle name, initial, occupation or town. Example: realtorbobsmith@gmail.com, janedoefromscranton@gmail.com.
Not Marketing Your Strengths
Many job seekers of a certain age grew up hearing that modesty is a virtue. This may be true in some situations, but a job search is not one of them. In addition to having the right skills for the position, you need to impress how you've used these skills and market yourself with confidence.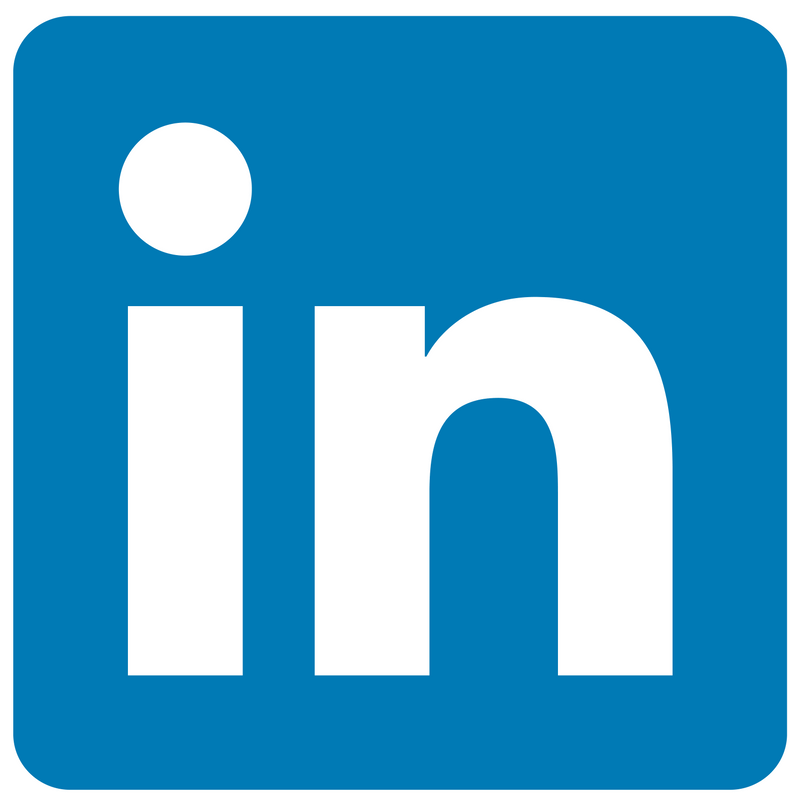 One of the best ways to market yourself is on LinkedIn. Lots of companies now find potential job candidates through LinkedIn rather than using a recruiting firm. Not having an updated profile makes you look out of touch and unwilling or unable to learn new skills. If your LinkedIn profile is half completed or out of date, you could be losing out.
Many mid-life job seekers make the mistake of ignoring LinkedIn beyond uploading information straight from their resume. It's difficult to write about yourself, but you can't assume your experience speaks for itself. Older workers are also more likely to over-estimate the value of their experience and assume that since they've been successful in an industry for years, the employer is lucky to hire them.
Your greatest career achievement may be spearheading a new department that surpassed budget by 25% back in 2004, but what are your recent accomplishments? Focus on the present by emphasizing success and experience from the past 3 to 5 years relevant to the job you're seeking. Present your skills as solutions to the hiring the manager's problems— and how your recent past can be a predictor of your future success.
Hiding Behind Having No Headshot

Lastly, it's a mistake to not post a recent photo of yourself on your LinkedIn profile. Profiles without pictures only make us wonder what you're hiding and prevents others from creating a human connection to you. Your LinkedIn profile picture should be a representation of how you look now, not that vintage headshot of you from 1998. Look at it this way: if you arrange a meeting with a potential employer in a nearby coffee shop, you should both be able to recognize each other from your respective LinkedIn profile pictures.
A good LinkedIn profile photo will be sized at 200x200, showing your shoulders and above, wearing professional clothing, well-lit and taken with a professional camera.
You only get one photo to present yourself to the LinkedIn community; your profile picture is an important part of your professional brand. Like a company's logo, your photo stands to represent your professional value online. Why not make it the best it can be?
Next Steps
Now that you have identified some of these mistakes in your job search, now what? If you knew how to fix them, you probably wouldn't have made them in the first place. This is a very common issue: it's hard to focus the picture from inside the frame. Writing about yourself, especially your strengths, is hard. Plus, you probably view most of your strengths as just natural behavior. That's why they're your strengths!
Why not take the next step in amplifying your personal brand with a

Power Profile

? We'll help you uncover your unique Personal Brand and provide you with a report that identifies your skills, values, passions and personality. We'll help you understand who you best serve and why.